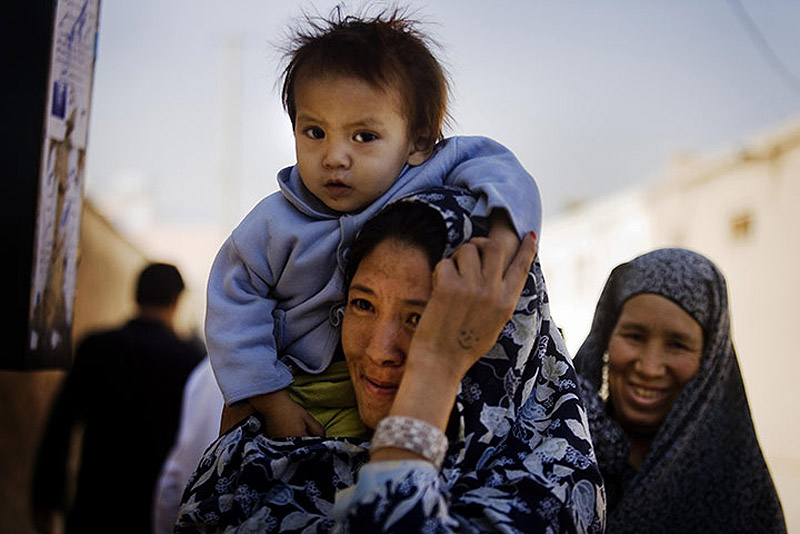 After five years of Taliban rule in Afghanistan, health care, aimed at protecting childhood and motherhood, is at an all time low. Because under the Taliban women were denied the opportunity to receive education in the country left almost no skilled birth attendants. Over the past few years, NGOs have developed a plan to reduce maternal and infant mortality in this country, which currently ranks second in infant mortality in the world.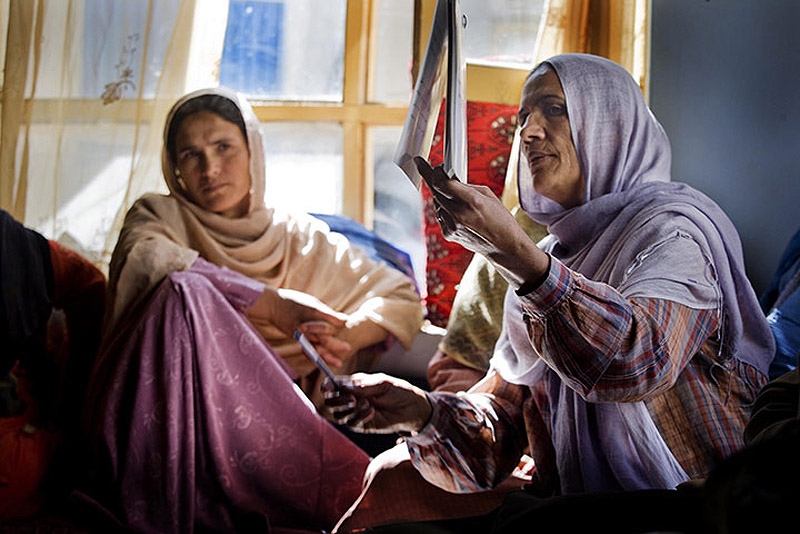 1. Mahoboba Sharifi three years ago, attended a training practitioner with non-governmental organization «Care International». At a weekly meeting devoted to the protection of maternal and child health, Sharif tells women about breastfeeding and the importance of proper nutrition and health during pregnancy. Such meetings Sharifi holds the place of residence, in the 8 th district of Kabul.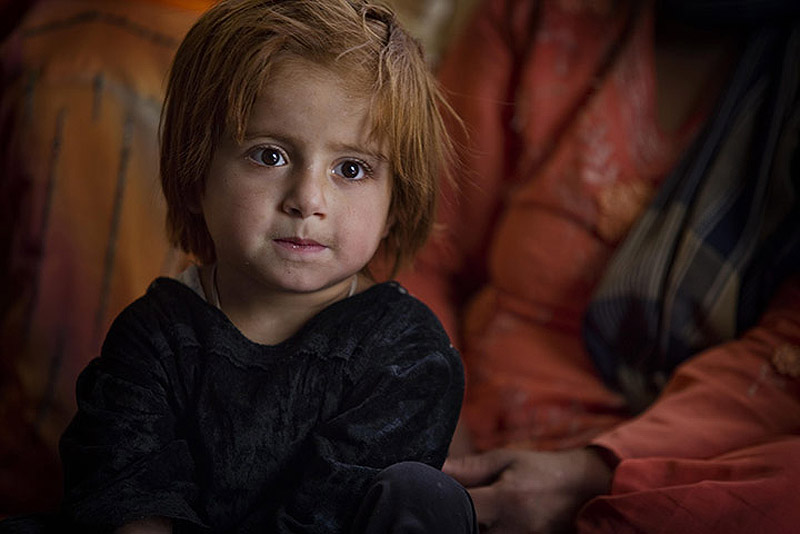 2. A girl with her mother at a weekly meeting on maternal and child health. According to statistics from the UN in 2008 in Afghanistan from 1000 children up to five years did not survive 257 (compared with 260 in 1990). In India the figure is 69 deaths per 1000 children, whereas in the UK five years die of 6 out of 1000 newborns.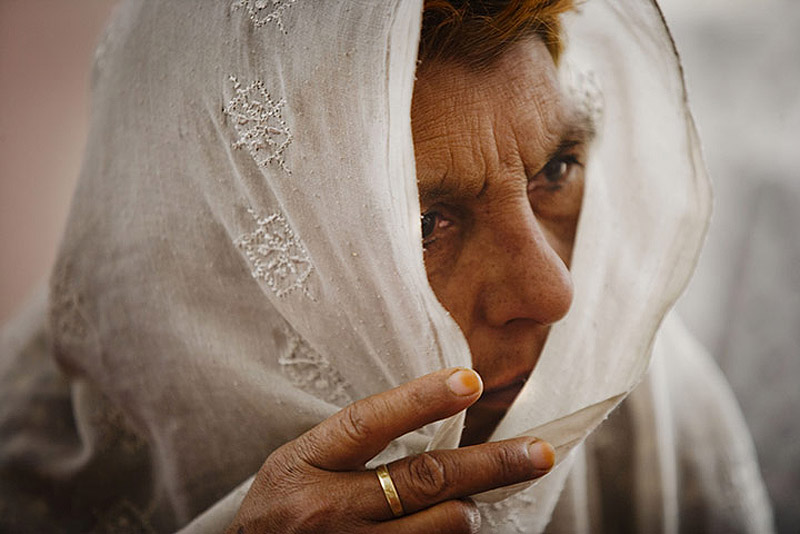 3. A resident of Kabul, listening to advice from a practitioner at a meeting devoted to health care. «Care International» since 2005, is engaged in development projects in maternal and child health in all districts of the Afghan capital.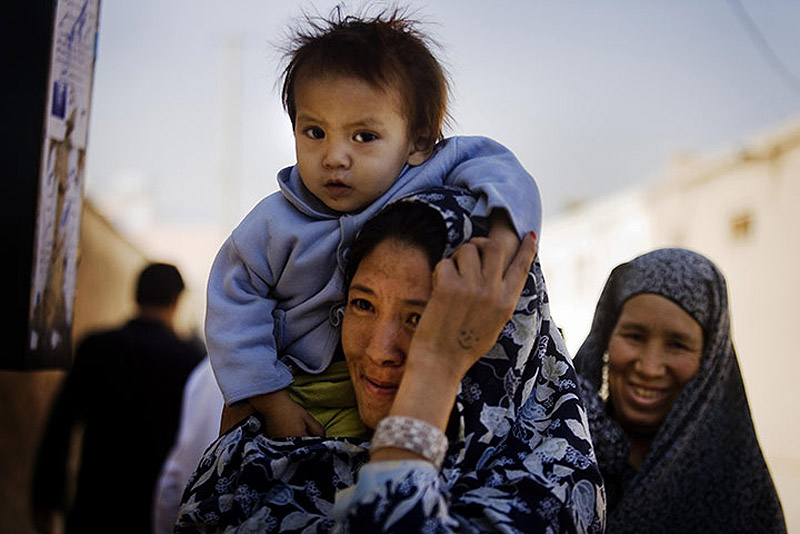 4. Women with their children go to weekly meetings in the 6 th district of Kabul. Shura, or "Council" (42 th Sura of the Koran) is carried out at the health center twice a month. In Afghanistan, during pregnancy and childbirth kills one woman in eight.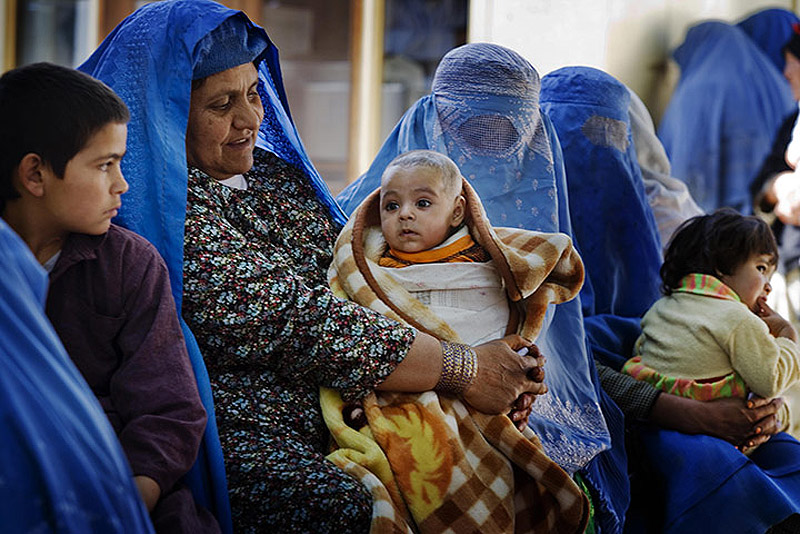 5. Afghan is holding her grandson, sitting in the queue to see a doctor at the hospital Dash Bartsch in the 6 th district of Kabul. Admission on Health of women and children held there once a week.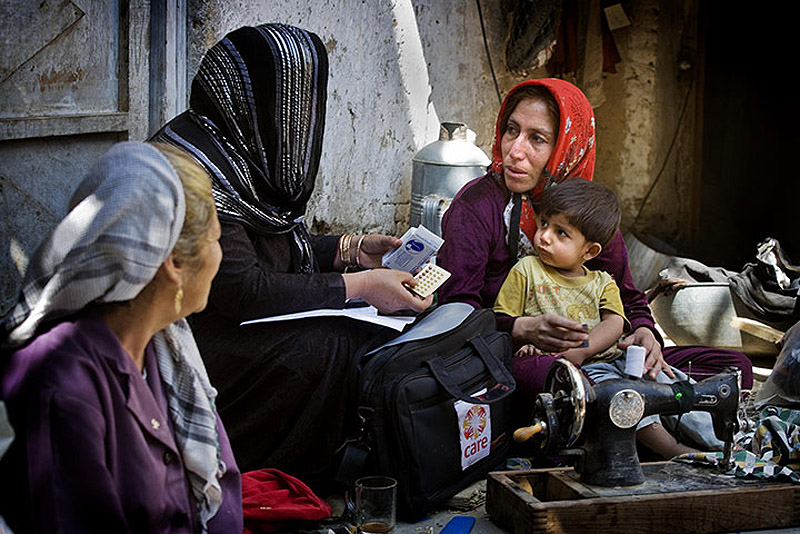 6. Alia Valezada (center), a Methodist from «Care International», says 32-year old Farid, a mother of seven children, who had recently arrived from Kandahar, about the importance of contraception. Farida now lives in his mother's house in the 6 th district of Kabul.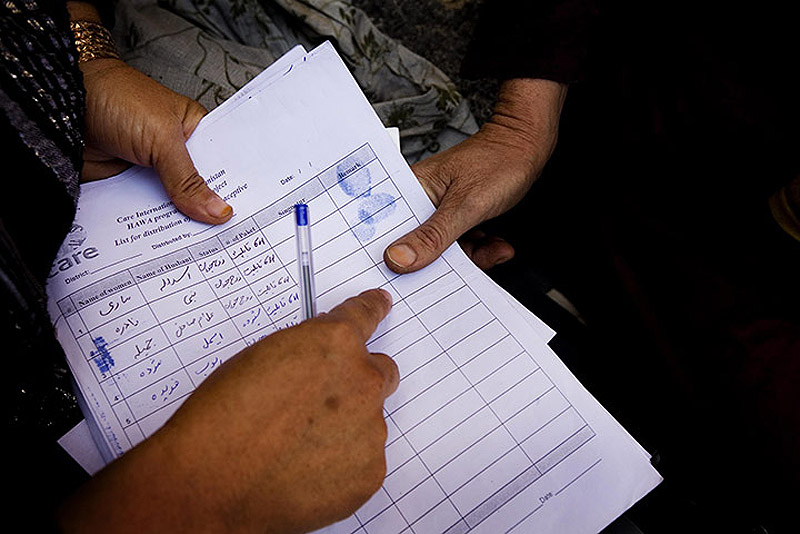 7. Farida puts a thumbprint on a form in agreement that it would take contraceptives. In 2008, the number of Afghan women under the age of 15 to 49 years using contraception was 10%.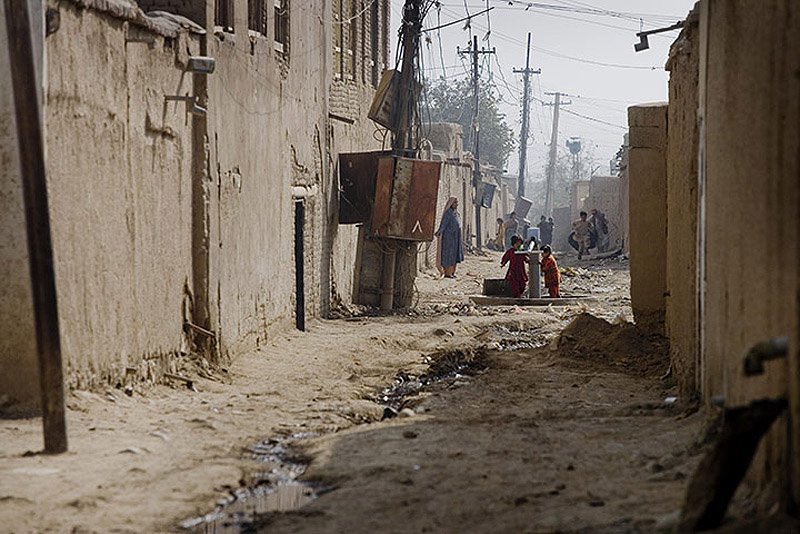 8. Small resident of Kabul,
collect water
near the ditch for wastewater. The picture was taken in the 5 th district of Kabul.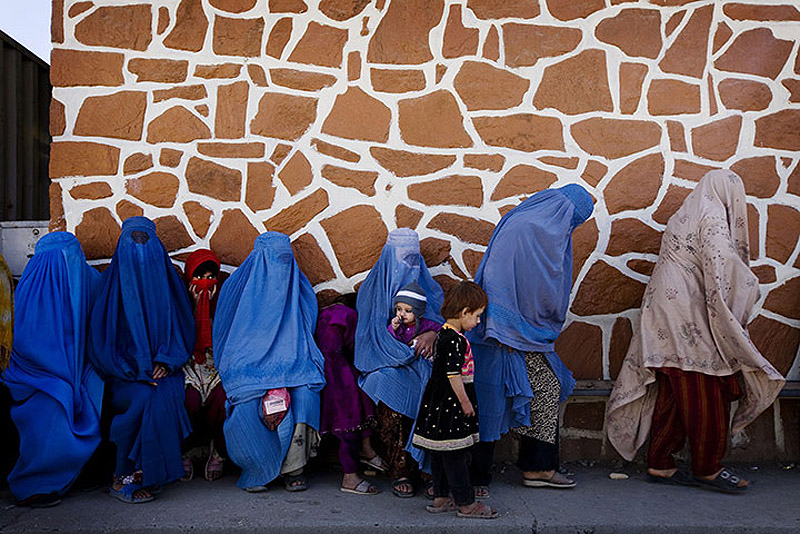 9. A group of women with children waiting for admission to a doctor at the hospital Rahamina in the 8 th district of Kabul. Methodists from «Care International» Every week a reception at the district hospitals of Kabul to advise pregnant and lactating women.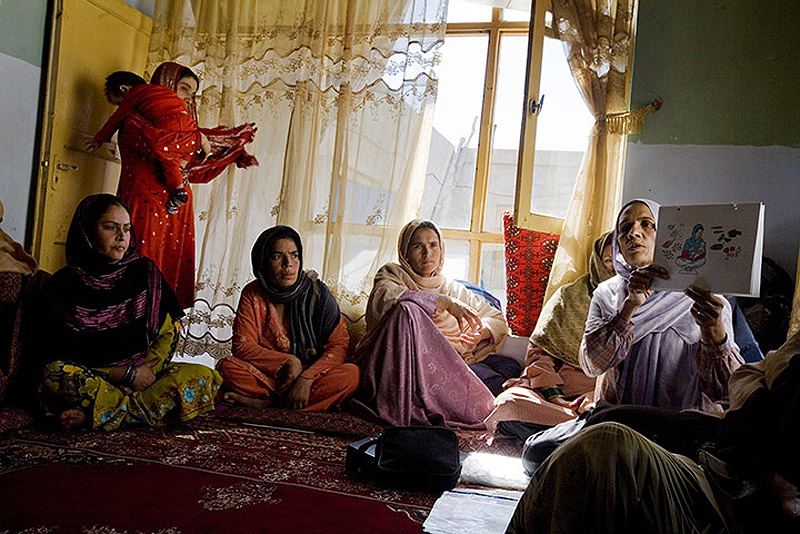 10. In each district of Kabul Methodists «Care International», telling women about issues relating to motherhood and women's health during pregnancy. If necessary, they send women and children in the hospital.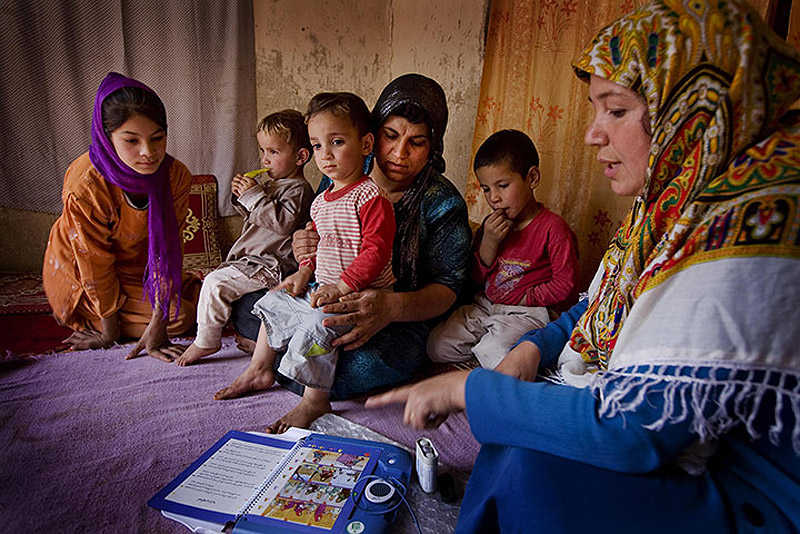 11. Regular meeting on maternal and child health, which is carried out at home from residents of Kabul Favizii Nabi, the mother of 11 children. Methodist uses vivid relief as the locals call the "magic book", because she is speaking.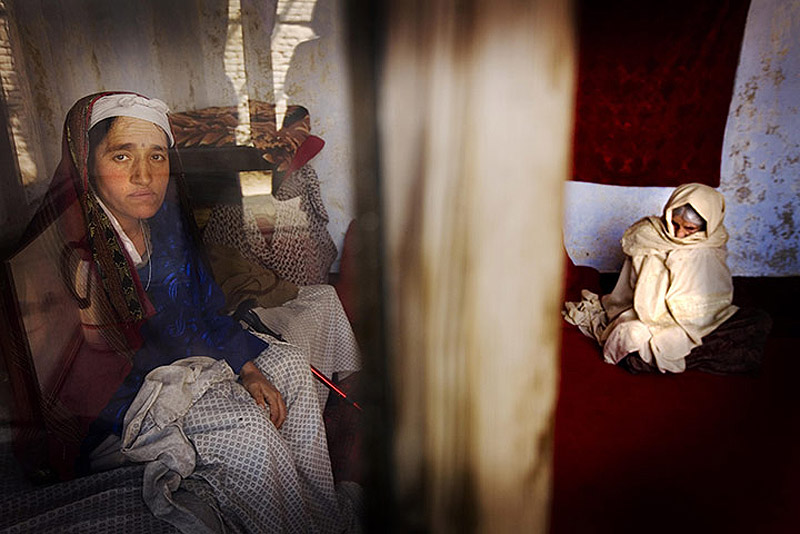 12. Nafisa Jan Mohammed is the third month of pregnancy. Pregnant with her ninth child, the woman had recently suffered a stroke, resulting in half of her body paralyzed. Her whole life is a child care and
cleaning of apartments
and houses. Nafisa is sitting on her bed in the room, where she lives with her husband, nine children and mother-in (sitting on the floor).